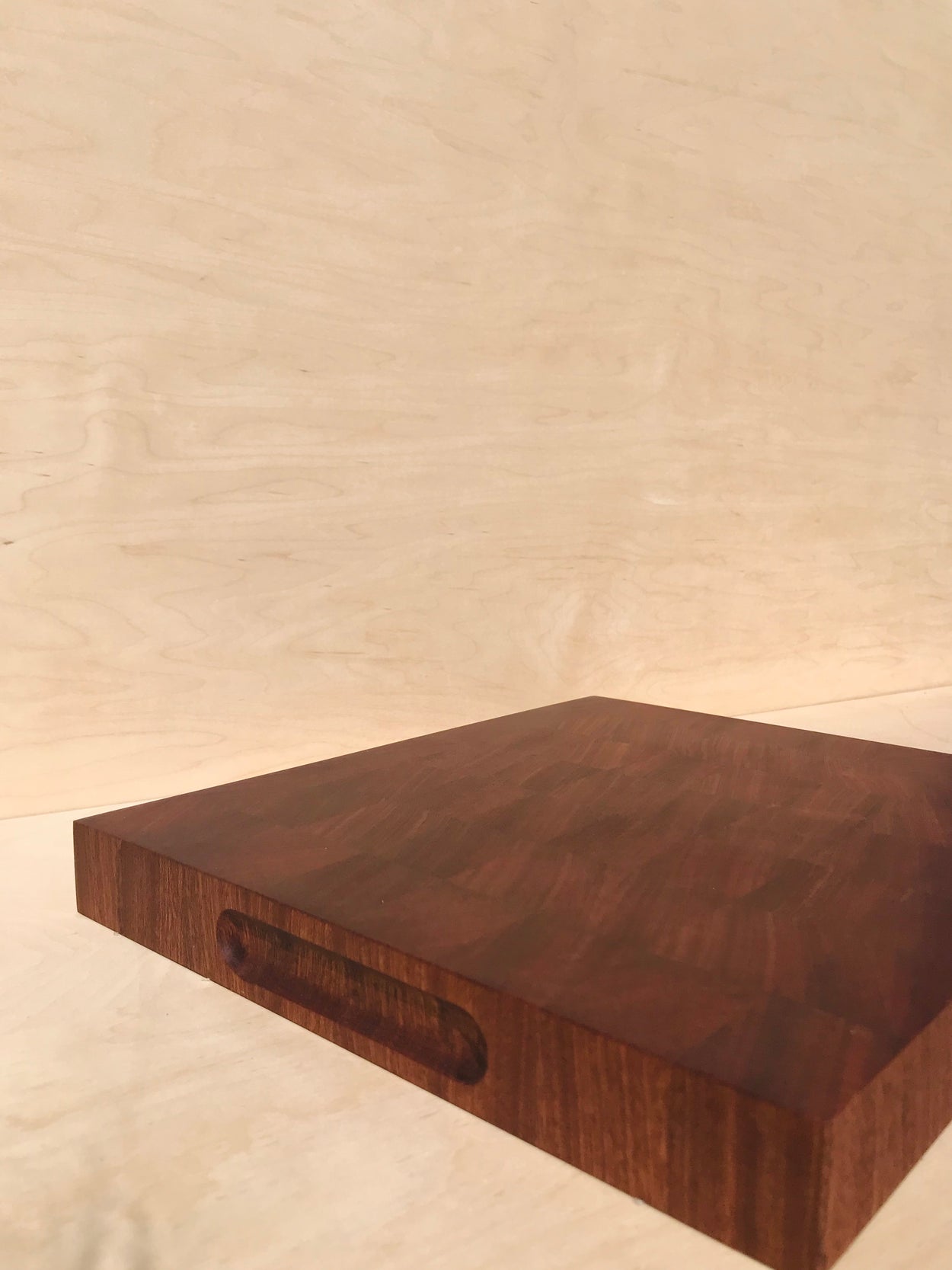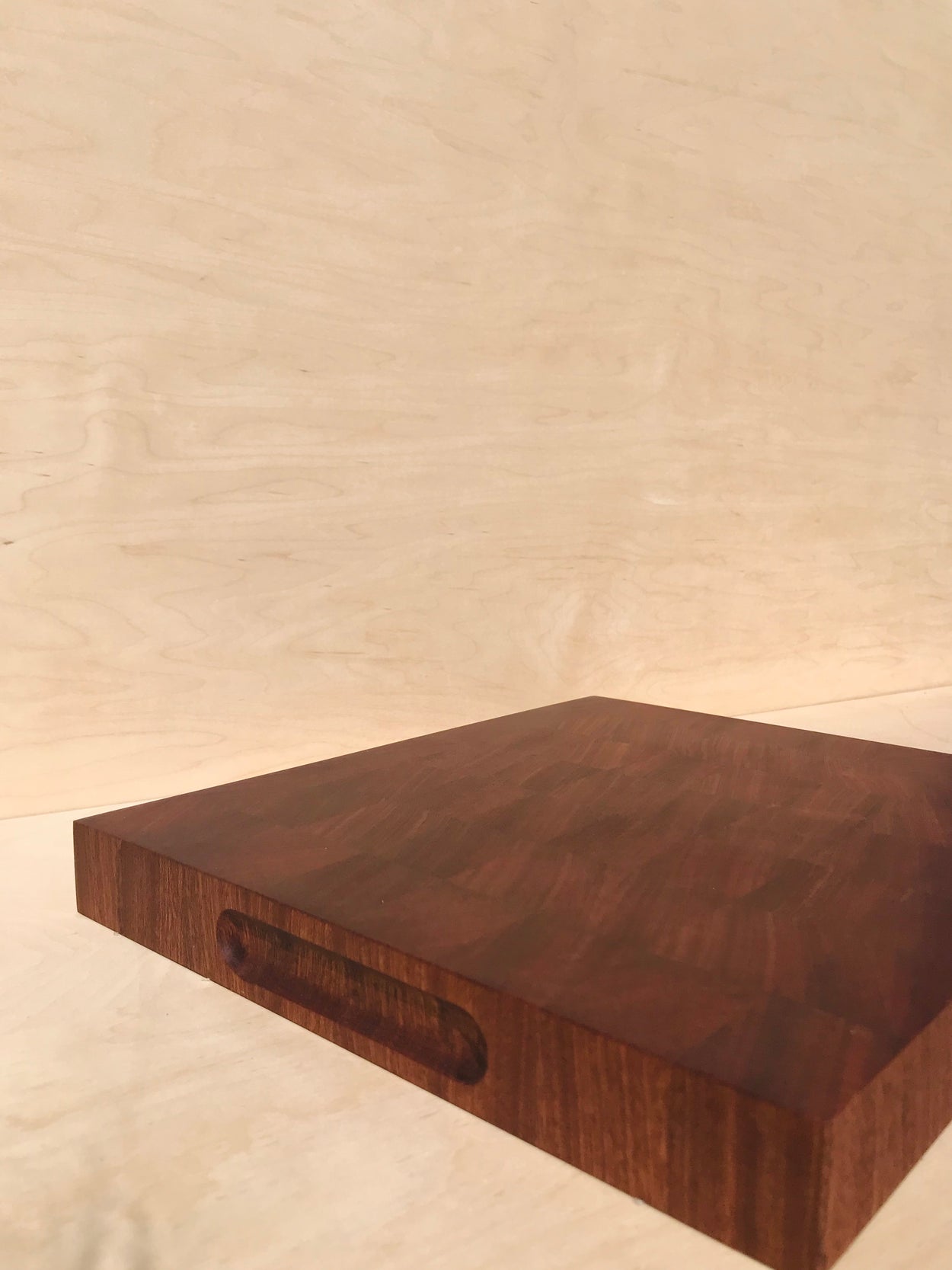 Golden State Workshop
CHOP CHOP BUTCHER BLOCK | SAPELE
Chop, dice, prep, serve and gather with this all-purpose hardwood butcher block.
Hand-crafted from end-grain construction, this technique means the surface is self-healing, resisting the majority of cuts while also preserving the sharpness of your favorite knives.  
Fashioned from Sapele, an exotic hardwood native to Africa, Sapele is the lesser-known cousin of African Mahogany with a dark auburn color and interlocked grain.
Finished with food-safe mineral oil and beeswax, this is an heirloom butcher block and can be easily cared for and shared for generations.  
Each bowl is one-of-a-kind and we embrace the knots and grains that make each piece unique. Custom sizes available - please inquire.
Length:  11.5"
Width: 10"
Depth: 1.25"